It's a time when Chinese immigration was restricted and the push for the White Australia Policy was gaining momentum. In the purple prose of the Sydney Mail of 18921, Gil Blas writes about the tricks of the smuggling trade:
"The principal enemy so far has been the nonchalant Chinese who succeeds against all barriers of the law. In spite of the watchfulness of the lynx-eyed revenues officers, he brings his cheap and loathsome cigars into the Australian tobacco market.
'If one is to take the word of the captain, there is no more cargo on board,' said the Senior Customs Official. 'But the officers do not take the word of the captain. We search and lo! There roll out from all quarters thousands of cigars! No one appears more astonished than the Chinaman. Once we found cigars concealed in bunks, steam pipes, sails and the engine room.'
The customs official explains how he stopped two Chinese opium smugglers from leaving a boat.
'They were hampered in their gait and upon turning them inside out I found concealed in their baggy pants and jackets 10 boxes of opium.'
The customs official then shows Gil 'a little smuggling museum' featuring a drum of oil.
'It contains 2 inches of oil and about 1000 cigars. This hose looks innocent enough,' he said picking up an enormous water hose, which like Caesar's wife seemed to be above suspicion. Behold, it was an ignomious sham for it was crammed with cigars!"
These successful investigations by customs officers were a source of pride for the customs department.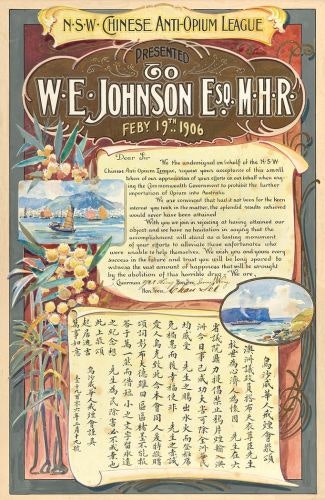 ---
1Blas, E 1892, 'Smuggling and the tricks of Smugglers', Sydney Mail, 19 March, p.639. http://nla.gov.au/nla.news-article162184725
Continue reading the next great story
Woollen yarns