Cora Gooseberry was a Sydney identity from the 1820s-1840s. Also known as Queen Gooseberry, Cora's Aboriginal name was recorded as Kaaroo, Carra, Caroo, Car-roo or Ba-ran-gan.
She camped with her son Bowen Bungaree and other Aboriginal people in the government domain, near Centipede Rock at Woolloomooloo Bay.
In the 1830s, Gooseberry was a distinctive character on the streets of Sydney. She wrapped herself in a government-issue blanket, wore a headscarf and smoked a clay pipe. Bowen Bungaree and Cora Gooseberry were also known for their boomerang throwing skills.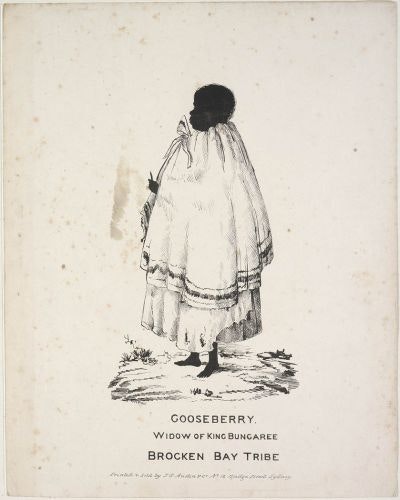 Governor Macquarie and other social leaders presented Aboriginal people with breastplates identifying them as kings and queens to encourage cooperation and loyalty. He thought Aboriginal people would appreciate the honour and proudly wear them, but the concept was foreign to them.
In Aboriginal culture, groups of Elders rather than a single leader make decisions for their communities, so the breastplates held no meaning for people like Cora.
Her rum mug and brass breastplate inscribed 'Cora Gooseberry, Freeman Bungaree, Queen of Sydney and Botany' are preserved in the Mitchell Library, State Library of NSW.
Continue reading the next great story
Smuggling: the tricks of the trade