Three years later, Melbourne-based Mary became the first woman in Australia to be appointed as a customs sub-agent. Her appointment was described in national papers as an 'innovation.'
Mary met with great opposition when she applied because she was a woman. While there were 'dozens' of women customs clerks in Sydney and Melbourne, Mary's licence meant she could sign clearing documents in her uncle's absence – she'd already worked in his customs agency for 12 years.1
Statistics was one of the few departments where women were initially allowed to work in customs. Edith Hanson was the first woman to work in Sydney's Customs House starting as a 'typewriter' in 1872.
From then on women were employed as junior clerks to operate new-fangled accounting and typing machines. Their role was to perform 'clerical work of a purely mechanical nature' to free men for 'more profitable pursuits.'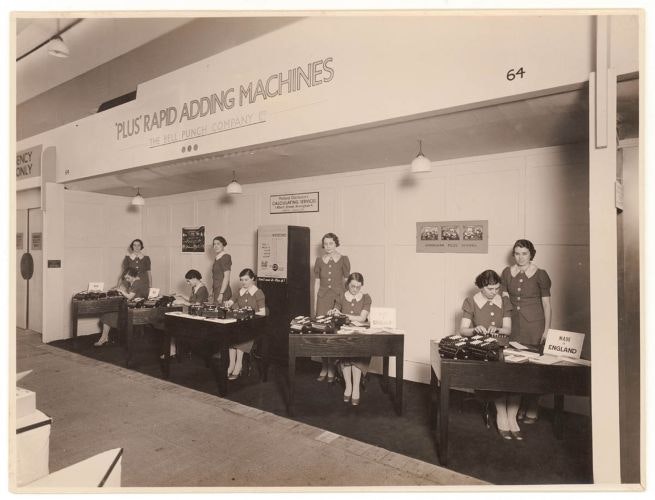 The few female customs agents who frequented Customs House from the 1950s onwards noted that often they were the only woman in the room.
It wasn't until the 1960s that women were allowed to work on the waterfront. In 1967, 4 women were appointed to search for female smugglers.
---
1 Leigh, E 1929, 'Woman Customs Sub-Agent,' The Observer, Adelaide, 7 September, p.51. http://nla.gov.au/nla.news-article165607366
Continue reading the next great story
Queen Gooseberry