In the difficult days of the early colony, First Fleet sailors were forbidden to give rum to convicts. Not that this law had much effect. The colony's first court case was held on 11 February 1788 involving a drunken convict who'd been given rum by sailors in return for leading them to the women's camp.1
Convicts offered a variety of services in exchange for rum and tobacco. The women did mending and laundry while the men supplied highly coveted flora, fauna and Aboriginal artefacts, which they stole from the Aboriginal people.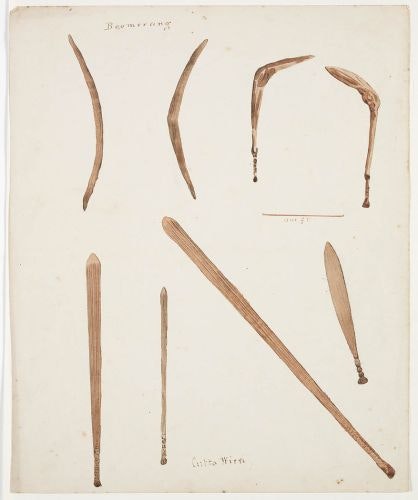 Concerned about retaliation for the robberies, Governor Phillip tried to stop the trade by declaring anyone who bought spears, fizgigs, gum or other items from convicts would be prosecuted.2
Native animals were soon added to Phillip's list when the steward of the First Fleet ship The Scarborough was caught buying a possum from a convict.
---
1 R v Barsby, NSW Court of Criminal Jurisdiction, 11 February 1788, in NSW State Records, 5/1147A; Bruce Kercher and Brent Salter, eds, The Kercher Reports (Sydney: The Francis Forbes Society for Australian Legal History, 2009), 1–7
2 David Collins, An Account of the English Colony in New South Wales; With Remarks on the Dispositions, Customs, Manners &c. of the Native Inhabitants of that Country, vol 1, 1798, ed H Fletcher (Sydney: AH & AW Reed in association with the Royal Australian Historical Society, 1975)
Continue reading the next great story
No place for a lady