Drinking was the main social ritual in a colony short on comfort and food. Despite Governor Hunter's apocalyptic warnings, the colony thrived. So did the barely regulated hotels in the streets surrounding Customs House.
In the 1800s many of these hotels were houses marked with a sign over the door. Often run by women, they attracted sailors, labourers, local residents and the city's workforce. Through them a worldwide trade in spirits, beer and wine flowed. So much so that by 1890 over a third of arrests at the Water Police Court were for drunkenness.
When a customs service was introduced in 1827, spirits were the first products to be taxed in an attempt to manage and profit from this unstoppable trade. As a result, smuggling and looting became rife.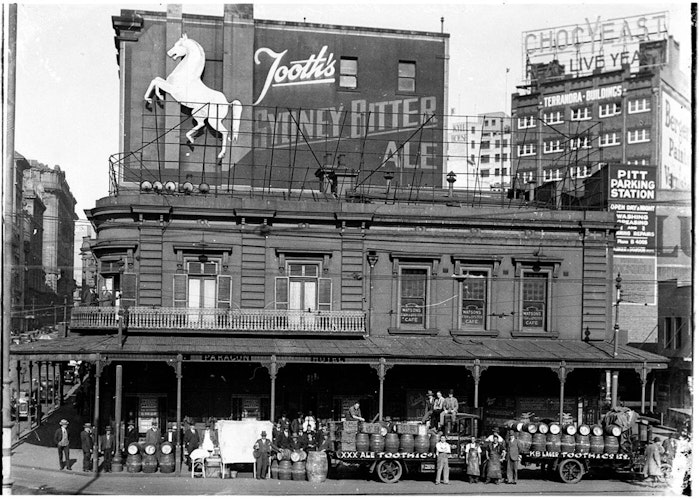 Customs House was the home for this service from 1845 to 1990. Customs officers were stationed at the major bond stores in Circular Quay, including Argyle, Metcalfe, Parbury and Oswald. They calculated the volume and alcohol content of imported drinks to determine the excise to be paid. Customs officers also met liners and other ships to catalogue their stocks.
Drinking culture was also a big part of life at Customs House. The Customs House Hotel was incredibly popular with Customs House staff, customs agents and freight people. Grander buildings and clientele were found at places like the Australian Hotel by the wharves, which was described in an 1839 traveller's guide as 'the principal house of the kind in the town.'
Continue reading the next great story
Early trade