In 1844, German explorer Ludwig Leichhardt wrote that his experiments roasting local seeds not only produced a bitter taste, but vomiting throughout the night.
Enroute to Australia, the First Fleet bought coffee seeds and plants in Rio de Janeiro making coffee one of the first foreign commodities to be unloaded on Australian shores.
The seedlings were planted at First Government House, but they didn't thrive in Sydney's climate.
Coffee was scarce in the early colony because coffee imports attracted large duties. The small amount of coffee that was available was doctored with chicory and burnt sugar to make it taste stronger.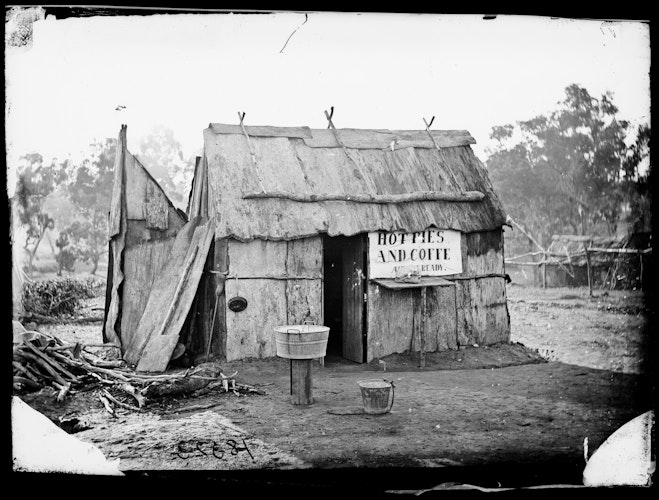 In 1901, Sydney was still a society of tea-drinkers with coffee consumption only one tenth that of tea.
When Russian immigrant Ivan Repin established his first coffee lounge in Sydney in 1930, it became the first of many lounges that taught Sydneysiders how to drink coffee.
The lifting of government controls on coffee imports in the mid-1950s coincided with the arrival of espresso-loving immigrants. Sydneysiders embraced espresso as modern and cosmopolitan.
In 1955, Repin opened his new MoKa café in Kings Cross featuring a Gaggia espresso machine that was breathlessly described as being able to 'do everything, but answer the telephone.'1 The café's décor was proclaimed to be 'as modern as tomorrow.'
By 1958, there were 36 espresso lounges in Kings Cross.
---
1 'Class comes to the Cross', Hotel and Café News, February 1956, p.14.
Continue reading the next great story
Drinking Customs